Journal Entry:
Sun Jun 27, 2010, 2:59 PM
Hello and welcome to the Item Shop!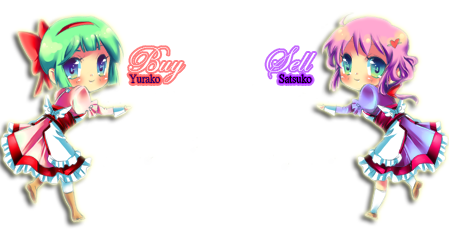 How to Buy

Please leave a comment with the following info:
The item you're purchasing, the price of each item, and the total amount of zeny if buying multiple items.

Example:
B> Geek Glasses (50k) + Grampa Beard (50k) = 100k total


If your comment is hidden, it means your purchase is taken care of!
For Gold Coin purchases, please comment in the storage.


How to Sell

Please leave a comment with the following info:
The item you're selling and the price of each item you set.

Example:
S> Geek Glasses (40k)

Please keep the items within reasonable price ranges. We're trusting you all as a community.
SEASONAL ITEMS: June-August

L Whistle ~ 30k



Pirate Dagger ~ 35k



Snow Cone Hat ~ 40k



Southern Cross ~ 50k



New Wave Sunglasses ~ 55k



Cat Ear Cyber Headphone ~ 60k



Show Me The Zeny ~ 70k



Gigantic Water Cap ~ 75k



Lightning Speed ~ 80k



Wind Mildstone ~ 90k



Star Reading Hat ~ 95k



Black And White Temptation ~ 100k


HEADGEAR


Flu Mask ~ 25k



Eyepatch ~ 30k




Ribbon ~ 30k




Cute Ribbon ~ 40k



Gangster Mask ~ 40k



Glasses ~ 40k




Sunglasses ~ 45k




Masquerade ~ 50k



Assassin Mask ~ 50k




Geek Glasses ~ 50k




Grampa Beard ~ 50k



Puppy Headband ~ 60k



Bunny Band ~ 60k



Romantic Flower ~ 75k




Romantic Leaf ~ 75k




Black Cat Ears ~ 80k




Decorative Golden Bells ~ 80k



Angel Wing ~ 100k




Evil Wing ~ 100k




Elven Ears ~ 130k



Angel Wing Ears ~ 175k




Evil Wing Ears ~ 175k




WEAPONS
Since it's difficult to choose weapons for each class, here's how this will work! You can buy vouchers of various levels that will allow you to choose a weapon that corresponds with the level you bought (i.e. level 3 voucher gets you a level 3 weapon). Please comment with which voucher you're buying, along with the weapon you decide to get (to save time from commenting again in storage). Vouchers can only be used once, so if you want more items, you must buy more vouchers!

*We are no longer requiring an equipment voucher for other gears. For those who have bought one before, your zeny has been returned, and you may keep the item.




Weapon Voucher Lv.1 ~ 30k
Weapon Voucher Lv.2 ~ 70k
Weapon Voucher Lv.3 ~ 110k
Weapon Voucher Lv.4 ~ 175k


PETS

Poring ~ 40k




Drops ~ 45k




Poporing ~ 50k




Lunatic ~ 50k




Picky ~ 50k



Desert Wolf Puppy ~ 60k



Smokie ~ 75k



Bongun ~ 80k




Munak ~ 80k




Orc Warrior ~ 100k




Sohee ~ 150k


WEDDING


Black Tuxedo ~ 60k



White Wedding Gown ~ 100k




*Silver Ring ~ 80k



*Gold Ring ~ 80k

*Wedding bands are bound to one character.



Hiii! Are we allowed to buy items for other members as well?
Reply